Cue the Herald Angels: We're #451 of the Top 1000 Global Companies on Clutch AND one of their Top 15 eCommerce Developers WORLDWIDE!
If you haven't heard of Clutch, they're a platform based in Washington DC that's committed to helping ambitious businesses identify and connect with the service providers they need to achieve their goals.
Our rating on Clutch is built by real reviews from our Patrons, which is why this particular pair of trophies mean so much to us. We totally earned them.
At pb+j, we help high-growth brands add millions in YoY revenue and even more long-term believers. In fact, we're on a mission to create 40 million believers for brands worth believing in by 2040. So when we skyrocket up the Clutch rankings, it tells us we're well on our way.
Hallelujah :)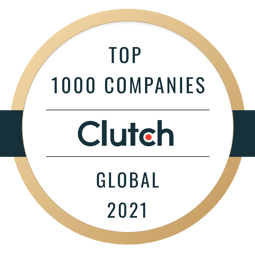 #ClutchLeader #MadeForEachOther