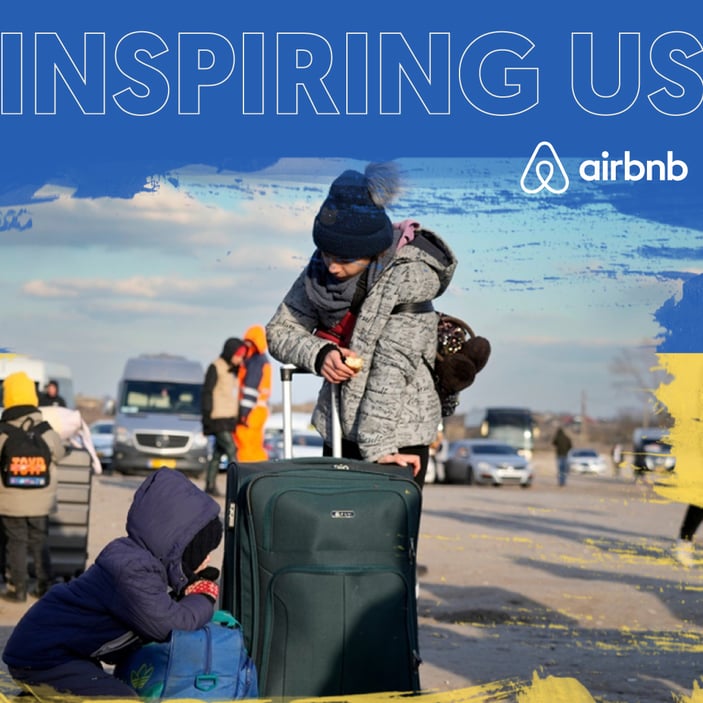 "Hello, Maria. My wife and I have booked your apartment for one week, but of course, we will not be visiting. This is so that you can receive some money. We wish we could do more to help you and the people of Kyiv."
This conversation between a man named Mario and an Airbnb host in Kyiv tells a modern story of empathy and connection. People around the globe have shared similar bookings on social media with no intention of staying, but instead to provide hosts with some financial aid.
In the first 48 hours of the conflict, Airbnb said that more than 61,000 total nights in Ukraine were booked on their platform, resulting in almost $2 million going to hosts in need.
Airbnb waived its fees on each transaction. They say they were surprised and delighted by this use of their platform.
But then, as they do, the scams started. As media coverage of grassroots efforts increased, so too did fake listings in the country. Airbnb raced to whac-a-mole out those with bad intent, and they used the time to develop an official response.
On February 28, they announced their goal to provide 100,000 people fleeing Ukraine with free temporary housing. Right away, more than 30,000 hosts signed up.
The company's non-profit arm has been building the infrastructure to support people escaping disasters over the past decade. Their work started in 2012 when Hurricane Sandy struck. Shortly thereafter, Airbnb launched a tool that allowed hosts to offer their homes to people displaced by natural disasters. After that, Airbnb began extending free or discounted housing to people fleeing conflicts like the Syrian refugee crisis as well as hurricanes and earthquakes.
Airbnb learned from every event. They've tweaked their process for free housing assistance to make sure the offering is, in fact, free, and to help hosts feel comfortable enough to open up their homes.
Through clear values and a strong sense of what a connected community is capable of, Airbnb has channeled its core business into an ultra-responsive powerhouse of human compassion.
We think that's a light in the darkness. 🇺🇦