We don't know about you, but there's only so sexy we need to f
eel in the frozen food aisle at Superstore. In fact, most of life fits into the frozen food aisle vibe. So why not most underwear?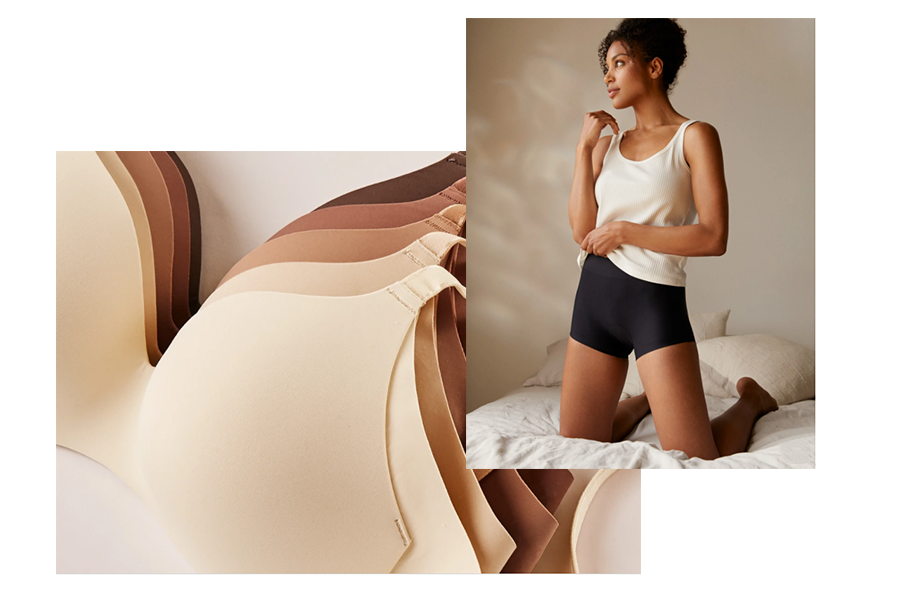 Joanna Griffiths had this same eureka in 2012, and she answered the call with Knix—undies designed to meet a woman's unsexy needs. Frustrated by a market that had too much frill and not enough function, she launched her underwear company with just $20,000 USD and a solid feeling she was onto something.
"I just really became super passionate about solving this problem and took every opportunity I could to do research, interview people, make progress and ultimately pass the point of no return where it seemed like a bigger risk to not do it than to do it." - Joanna Griffiths, Knix Founder and CEO
She didn't just find a niche. She found a major universal problem that affects millions upon millions of people.
Made by women for women, Knix creates leak-proof underwear that help you feel more comfortable in your own skin. Today they're a company of 60 that brings in over $50 million USD annually, celebrates every body, shines a light on fertility and trains postpartum doulas for black birthing families.
Suck it, tiny bows.