It struck us that we work with some pretty awesome partners day to day, and that maybe you'd all like to meet them. Let's start with Gorgias.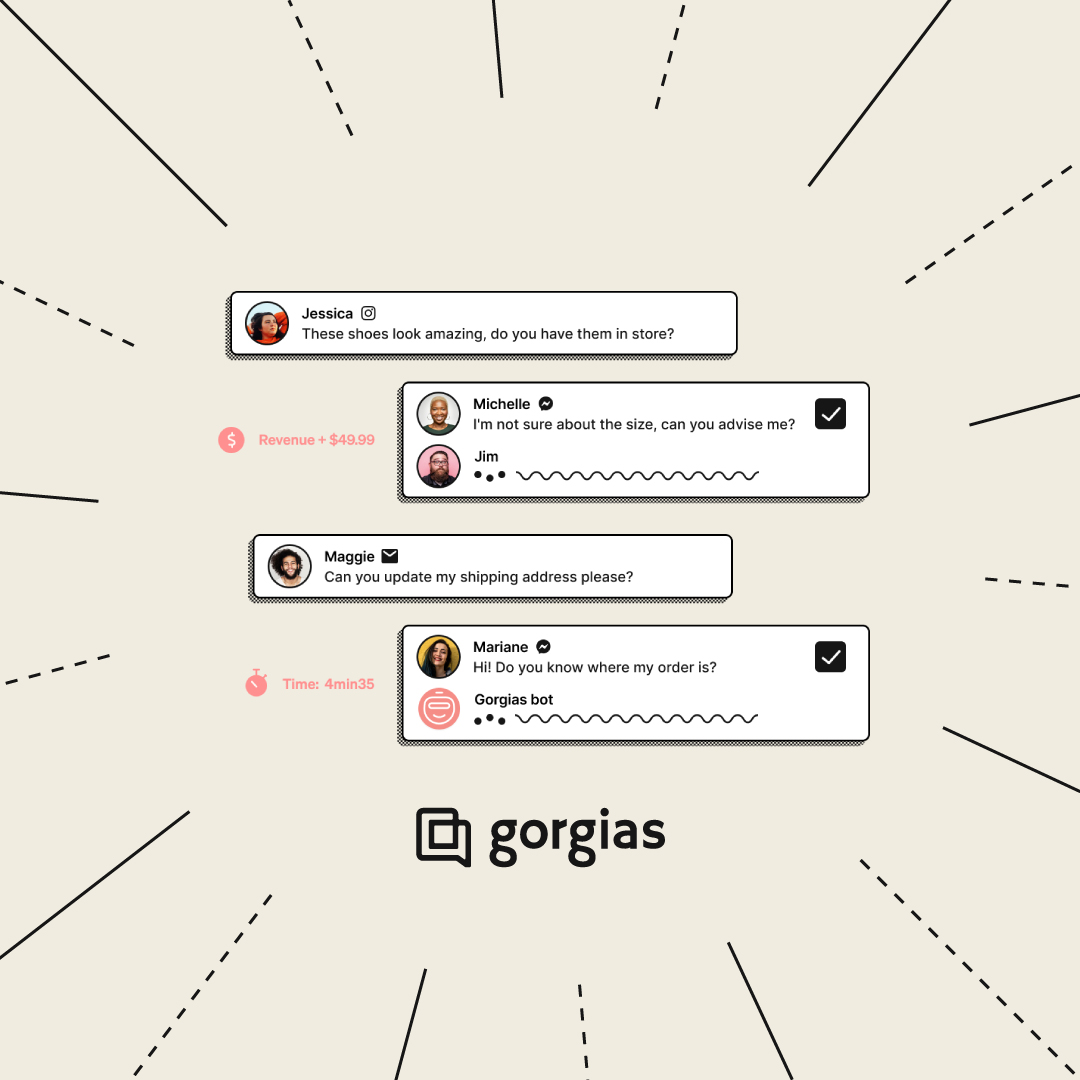 If you've ever been shopping for pants online, and had to email the company to ask how they fit, and received a kickback like "Thanks so much for your inquiry! We'll get back to you in 2-4 working days," you'll totally understand the problem Gorgias solves.
Each little help box they open on your website is a window into your customer's soul. A splash of water for their brand-connection thirst. And a full-on profit center for your business.
Answer customer questions in minutes, increase conversion rates by turning visitors into shoppers, and give your visitors a personalized shopping experience—no matter where in the world they are.
With Gorgias, you can centralize all of your support tickets in one place. Have all your customer's data displayed when you're talking to them. Edit orders, modify subscriptions and refund payments without leaving your helpdesk.
You can even engage with customers before they hit your website. Respond to customers asking about your products on your ads and posts, increasing your sales and ad effectiveness by the equivalent of a 5% increase in ad-spend.
And you can do it all before those other guys get back to you about those pants.
Let's see a case study!
How Switching to Gorgias Helped Marine Layer Reduce Their Resolution Time by 68% and Increase Their Online Orders by 75%
"Thanks to Gorgias, my customer service team has been able to increase the customer's satisfaction and therefore drive customer loyalty. We've drastically reduced the amount of time it takes to resolve customers' inquiries. In addition, the team at Gorgias has been extremely responsive to our questions, and flexible in adapting their platform to our needs." - Dave Szymaszek, Head of Customer Experience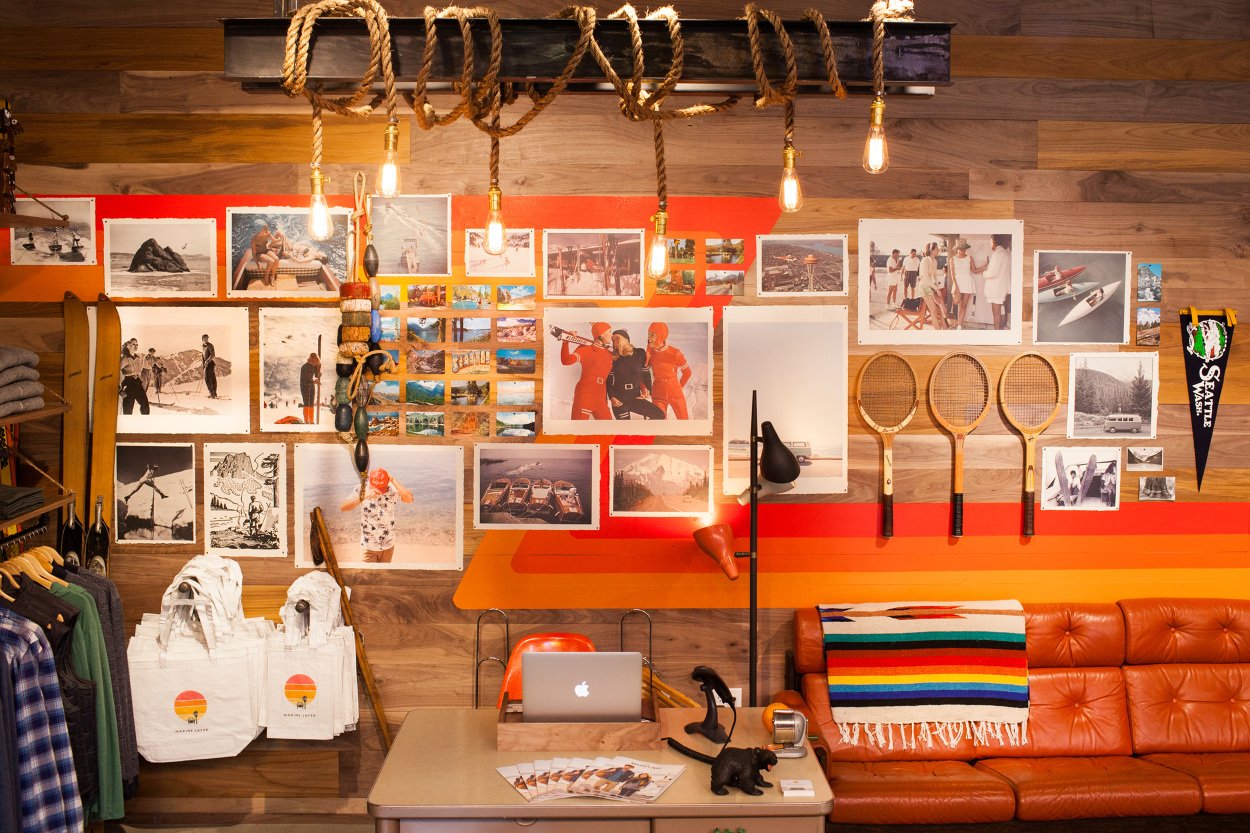 Marine Layer is the story of two friends, a t-shirt, a girlfriend and a '69 Volkswagen bus.
Mike Natenshon started the company in 2009 as a San Francisco lifestyle brand, just after his girlfriend threw away his favorite t-shirt. Feeling nostalgic about such a simple piece of cotton made him realize that comfort and ease was the perfect combination to start a clothing brand.
He convinced his best friend Adam to join him, and, after a year of R&D, their first batch of t-shirts was born. So they bought a bus to drive along the west coast to start promoting these pieces of what they like to call "absurd softness".
10 years later, Marine Layer is not a bus, nor a San Francisco pop-up store on Chestnut Street anymore. Today, the brand has 40+ brick-and-mortar stores across the country, while displaying a strong online presence via their Shopify website.
The whole brand is built around the seamless customer experience.
Mike and his friend Adam (now COO at Marine Layer) first started with physical stores. More than just a way of selling products, the brick-and-mortar presence was one of the company's core values, since they define themselves as a "tactile" brand. The fabric is indeed the brand's #1 component, all the more that the combination of Marine Layer's ethical and sustainable material (Supima Cotton and MicroModal blend) was something new at that time.
This way, the store experience and staff have quickly become part of the shopping expedition, with the desire to treat the customer like a friend. The relationship between a Marine Layer store and a customer is based on trust and simplicity. For instance you can return an item without a receipt up to a year after the purchase. And that's why the company is reaching a 50% retention rate among its shoppers!
The Shopify business was born.
With a core customer being 25 to 42, highly educated and living in urban areas, the two co-founders needed to go online to fit the market, even though it was in contradiction with their 'hospitality' type of business - Marine Layer's stores often being compared to your friend's house, where you can find a mini-bar and vintage board games.
This way, a new challenge emerged: How to convey the same feeling fabric-wise when people are buying behind a screen? How to stay consistent with your brand identity? How to reconcile and even merge the online and offline customer experience? Obviously, they needed a strong customer support software, knowing it would make the difference.
They first decided to go with Desk.com, combined with Salesforce. However, the limitations in terms of customer history were important and it was almost impossible to track customer interactions. More precisely, what was missing was:
An integration with their Ecommerce data: with Desk.com, no order history was displayed alongside messages.
Previous contact information: each inquiry was considered as if it was the first time the customer was reaching out. Customers had to repeat themselves, which caused irritation.
A live chat that seamlessly integrates with Shopify and mingles with their Shopify theme.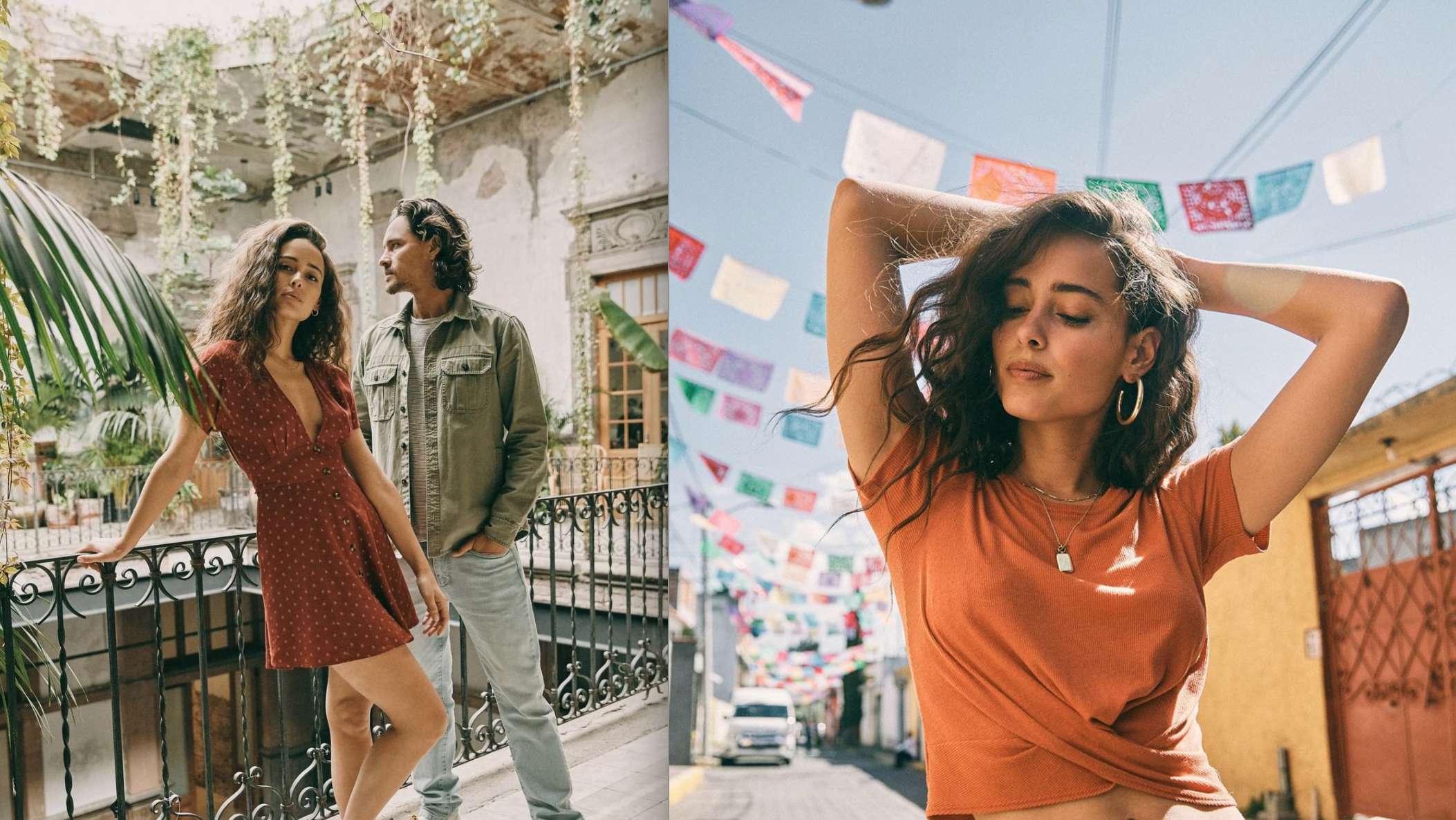 How the company cut down their response time and their support cost.
In 2018, Desk.com announced they were closing their operations. Dave, the newly-hired Head of Customer Experience at Marine Layer, was back in the hub to find a new support tool. Marine Layer already knew Gorgias, via their fellow Ecomm friends at Sunski, and they had tried Gorgias software in the past.
However, at that time, we, at Gorgias, were too young and the platform was still missing some core features. A few months later though (Summer 2018), Gorgias had evolved feature-wise and had developed the strongest Shopify integration you can find on the market. This way, the support platform was ready to welcome a fast-growing and demanding client such as Marine Layer.
And this is what Dave likes to put forward when he talks about his relationship with the Gorgias team:
I like how friendly and responsive the Gorgias team is. They move fast in terms of features development. They have succeeded in building a customizable and adaptable platform that fit our support need.
So, in September 2018, Dave and his team of four support agents intensively started to use the Gorgias app.
Gorgias live chat and macros to replicate the offline experience.
The first thing Dave decided to set up on the website frontend was the chat feature, reducing the time-consuming phone calls and the old-fashioned 'Contact us' link at the bottom of the home page. Instead, website visitors and customers can now reach out to support in a spontaneous way by opening the chat, as if they were directly speaking to a vendor in a brick-and-mortar store.
Alongside the chat, Marine Layer is using the campaigns to "break the ice". Indeed, with these campaigns, you can have a short message popping up depending on time spent on page and current URL of the website visitor. This way, targeted messages appear at the right time, helping the potential customer throughout the shopping journey, leading to fewer abandoned carts, and additional revenue.
The second thing Dave implemented on their Gorgias account was macros in order to harmonize communication and decrease first response time. The team can respond with a clear and consistent message that fits the brand's unique personality.
Another feature Marine Layer's support team is widely using is, for sure, the Shopify integration. Order history now auto-populates next to tickets, and Shopify variables are available in macros. Finally, agents can edit and refund orders from the platform. And remember, Marine Layer's refund and return policy is very flexible so it's several hours a week the team is saving thanks to the integration. The team can even see notes in the Shopify integration on whether returns and exchanges have been initiated on the order.
Lastly, Dave is using the tagging system to identify quality-related issues and give feedback to the Sourcing, Product, and Design teams.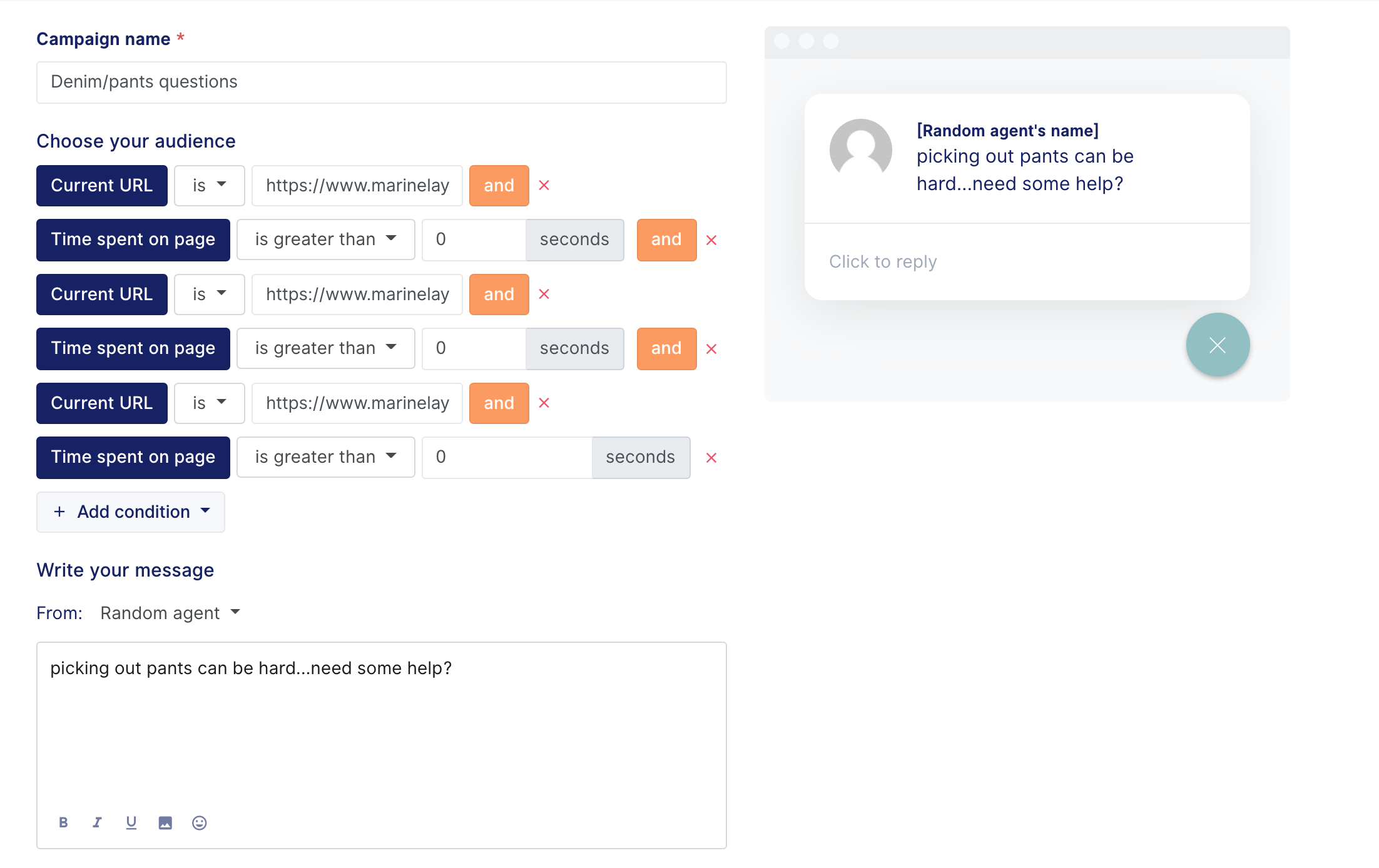 The bottom line.
On top of the reduction in support costs when switching from Desk.com (thanks to Gorgias' pricing structure that allows an unlimited number of agents), the main figures Dave is proud to showcase is a decrease by 68% in resolution time, while the brand was experiencing an online boom at the time they switched over to Gorgias, with a 75% increase in online orders.
Questions about Gorgias?
Guess what—they have a helpdesk. Ask them anything you like here, and see if you're converted.