Coming off the heels of last year's awards for Top Creative Agency in Canada and Top Web Designers in Canada, we are very excited to announce that Clutch has named us as a Top 10 Leading Creative & Design Agency in Canada as well as Top 5 e-Commerce Developers and Top 3 Web Designers in the country for 2020! pb+j has been featured specifically on the Top Canada e-Commerce Developers list and the Toronto agency list on Clutch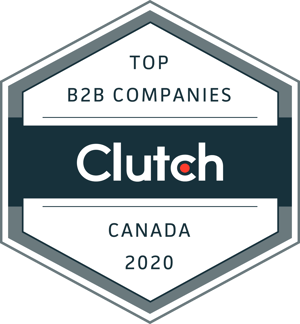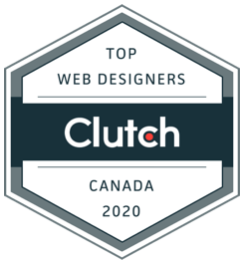 Clutch is an independent B2B ratings and reviews platform that evaluates companies based on their ability to deliver service, their overall brand strength, and client satisfaction rates. We have been featured among top web designers in Canada based on these strict criteria and from comparative data from various service providers around the world in order to create a "Leaders Matrix" for top performing companies. pb+j has earned the number three spot on the matrix for website designers in Toronto and the number four spot for e-Commerce Developers in CANADA!. #3 and #4 in the Country baaaaaabbbbbbyyyyyy!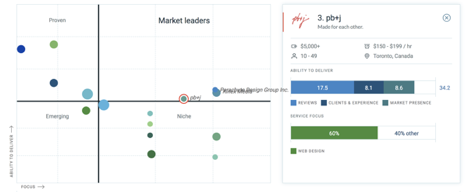 "Clutch selected pb+j based on a variety of factors, but the primary consideration is high-quality feedback from their clients," said Clutch Analyst Josh Lank. "They have shown they can provide exceptional customer service while skillfully fulfilling their clients' needs."
As well as being featured on Clutch's original site, pb+j also claims a top spot on the Canada design directory on Visual Objects. as well as the #2 Top e-Commerce Developer in Canada spot. Visual Objects helps new clients visualize their projects with a variety of companies to help them choose the right partner for them. We have also been profiled on their sister site, The Manifest, as one of the top web design companies. The Manifest is a business news and how-to website that compiles and analyzes practical business wisdom for innovators, entrepreneurs, and small and mid-market businesses.
"It is an honour to be selected as a leading design agency in Canada! Clutch has been very helpful in our growth; their continual acknowledgment and recognition of our expertise and commitment to excellence has helped us in building our brand."
- Tom Collver, Co-Founder
We look forward to what the future holds for pb+j and our partnership with Clutch. To learn more about our company scroll down to the bottom of the page to contact us today!
Stay classy!
-------
pb+j helps brave digital brands into enduring classics. Our area of expertise is working with premium, high-touch e-commerce brands at a critical point of growth or reinvention that need to transform their online brand and website performance (with a special knack for repositioning and retooling B2B businesses to dominate in their transition to D2C). We help to pinpoint blind spots and opportunities, create mouth-watering digital implementations, and accelerate success and massive results (and we've done it for more than 400+ clients).
We are prolific Shopify and Shopify Plus Experts and the world's leading Squarespace Specialist, not to mention, we have deep experience in Digital Strategy, Website Design, Website Development, UX / UI Design, E-commerce Design and Development, Conversion Rate Optimization, Brand Identity, and Pun Mastery!